Back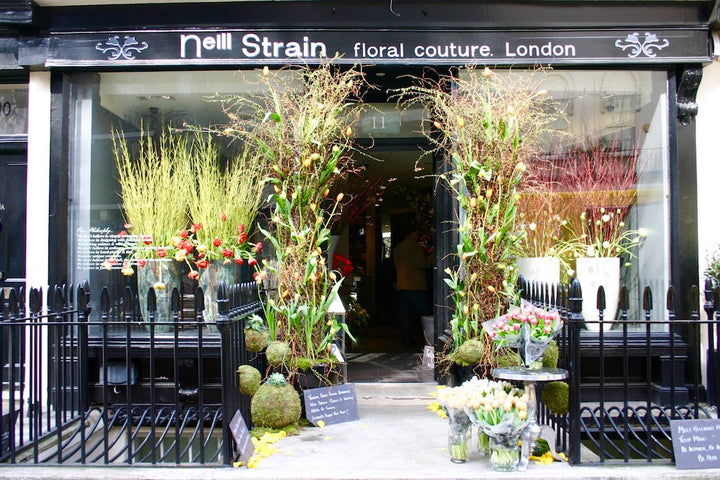 A Look Back at 2014
Neill shares with us some of the magical moments of 2014...
2014 was a very exciting year for us at Neill Strain Floral Couture. So much so that we would like to share with you the memories of some of those magical moments before moving onto an even more exciting 2015 ! Fairy-tale weddings, exquisite exhibitions, travels abroad and much more...
JANUARY and FEBRUARY included Atlanta's wedding at the Ritz Hotel, London, the Luxury Brand event at St. John's Wood and, of course, Valentine's Day.
In MARCH and APRIL we embraced the usual busy periods of Easter and Mother's Day while embarking on a new project as the 2014 Ambassador for the Tomas De Bruyne Gloriosa Rothschildiana and working with this rare and very beautiful flower.
The warm months of MAY and JUNE brought us the Chelsea Flower Show, visits to Holland, our own "Passion for Peonies" Festival at The Flower Lounge and The Nottingham Cathedral Flower Festival.
In JULY and AUGUST we created many beautiful weddings including that of my sister at Lough Eske, Co Donegal in Ireland, not far from where we grew up.
In SEPTEMBER and OCTOBER we traveled to Belgium to create our whimsical exhibit at the internationally renowned floral art show FLEURAMOUR as well as working on other exciting events in London such as the launch of Noa Fine Jewellery's new collection.
And being featured - together with portrait - as "The Belgravian" in the Belgravia Residents' Journal is an honour I will never forget !
Last but not least, NOVEMBER and DECEMBER were monthsof celebrating Christmas in the Boutique, at many of the gorgeous homes of our elite clientele and the Belgravia Winter Ball.
Thank you to everyone who has been part of our year. We appreciate your support and we look forward to a fabulous year 2015.
Florally yours,
Neill x